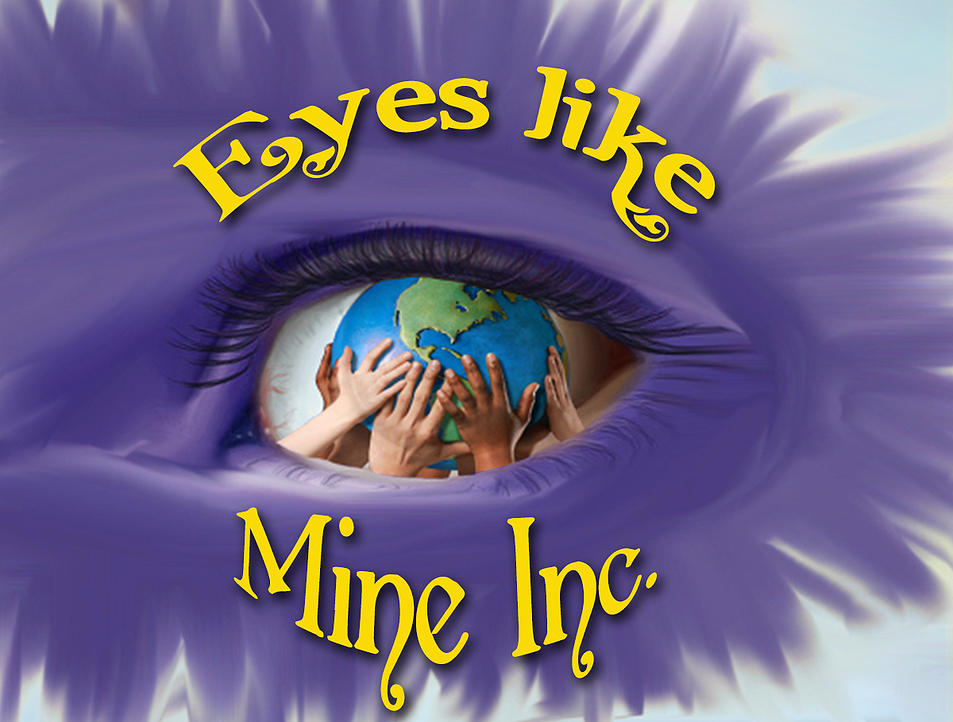 Where Vision Loss Doesn't Break Us, It Build Us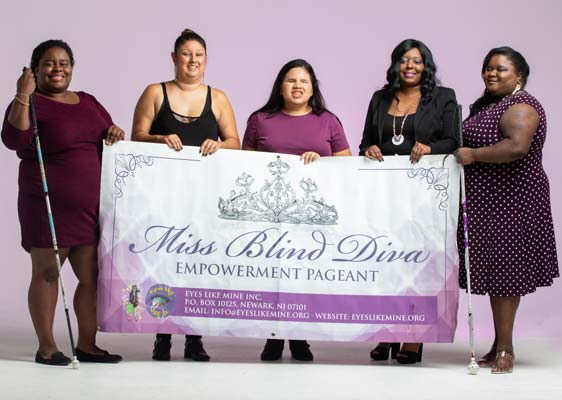 About Us
Eyes Like Mine Inc. is a non profit 501-C3 organization established in March of 2014 in Newark, New Jersey. It was founded by Krystle Allen, a Newark native, to empower, enlighten, and innovate communities in New Jersey about vision loss and the available resources for people with vision loss. At it's inception, Elm Inc. was founded with the help of Naquela Wright and Ihsaan R. Muhammad Esq., along with the founder Krystle Allen to introduce a unique pattern of advocacy for individuals who are vision impaired or blind.
Our Mission
To share awareness about the abilities and potentials of individuals with vision loss through advocacy and community outreach, comprehensive empowerment workshops, and awareness events.
Our Vision
To inspire advocacy by breaking down the societal barriers placed against individuals who are previously or currently experiencing vision loss. Our ultimate goal is to create a more accessible society for individuals who are vision impaired and blind so that they can live, learn, and work in equal opportunities.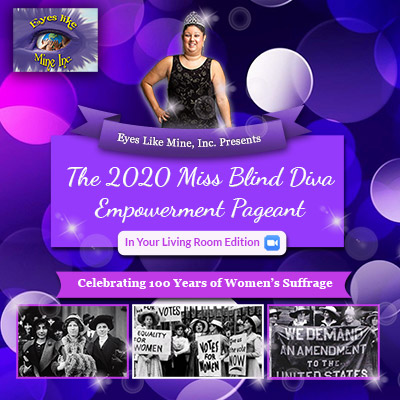 Saturday October 3rd, 2020 
The mission of the Ms. Blind Diva Empowerment Pageant is to empower women with vision loss by providing tools to cultivate and encourage their daily life experiences.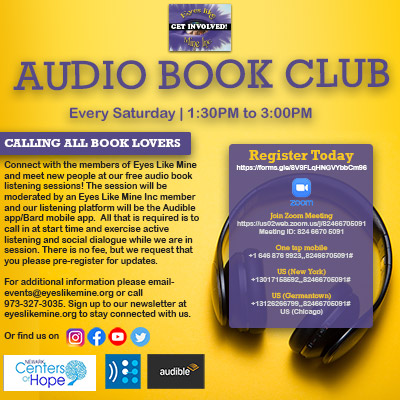 Every Saturday | 1:30PM-3:00PM
Calling all book lovers!
Connect with the members of Eyes Like Mine and meet new people at our free audio book listening sessions! The session will be moderated by an Eyes Like Mine, Inc. members and our listening platform will be the Audible app/Bard mobile app. All that is required is to call in at start time and exercise active listening and social dialogue while we are in session. There is no fee, but we request that you please pre-register for updates.
For additional information, please email events@eyeslikemine.org or call 973-327-3035. Sign up to our newsletter below tp stay connected with us or find us on Instagram, Facebook, Youtube, or Twitter!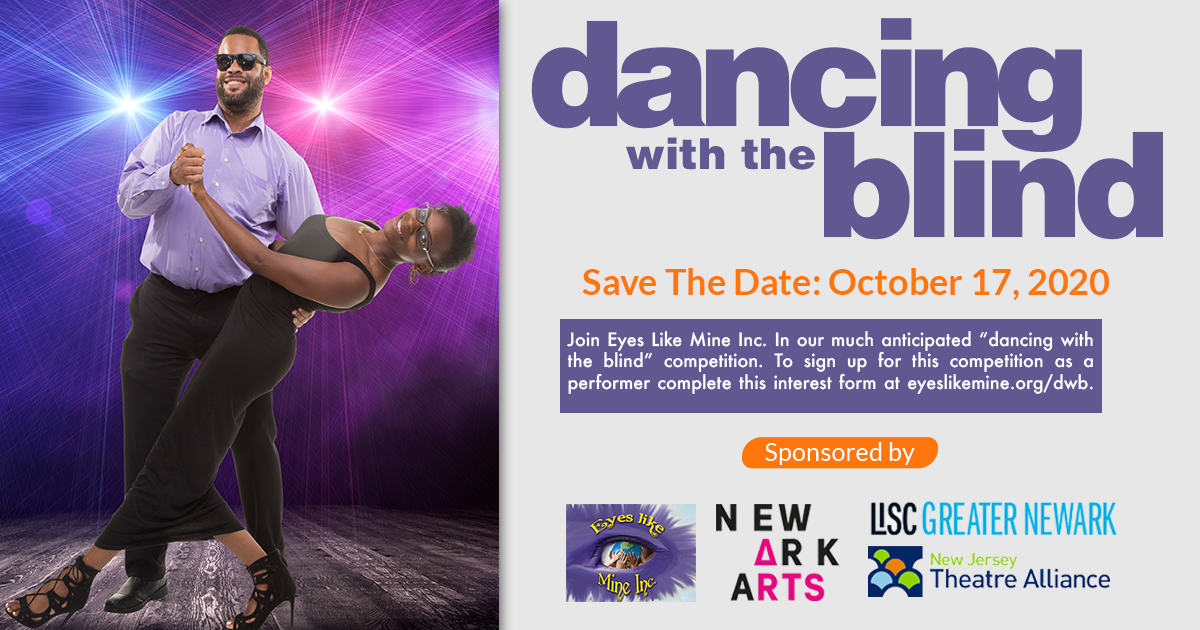 Information Session scheduled for Saturday October 17, 2020 
"Dancing with the blind" is a performance arts program organized by members and supporters of Eyes Like Mine Inc. The program debuted in April of 2016. It is a 4-8 week program which involves fitness and dance training, creativity, and an inclusive accessibility platform through descriptive choreography and movement. "Dancing with the blind" is the Eyes Like Mine Inc. version of "Dancing With The Stars". It offers a plateau for people with and without disabilities to express themselves without barriers.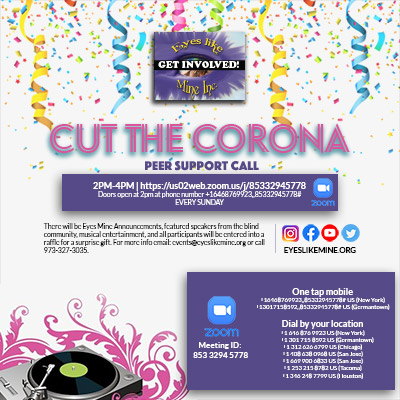 Cut The Corona
Peer Support Call
Every Sunday at 2pm, Phone number 1-978-990-5223, Access code: 2561166. 
There will be Eyes Mine Announcements, featured speakers from the blind community, musical entertainment, and all participants will be entered into a raffle for a surprise gift. For more info email: events@eyeslikemine.org or call 973-327-3035.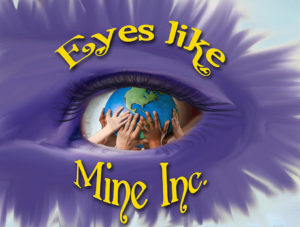 Support Eyes Like Mine
If you believe in our mission and would like to support the work we do, you can do so by making a donation today. No amount is too small!