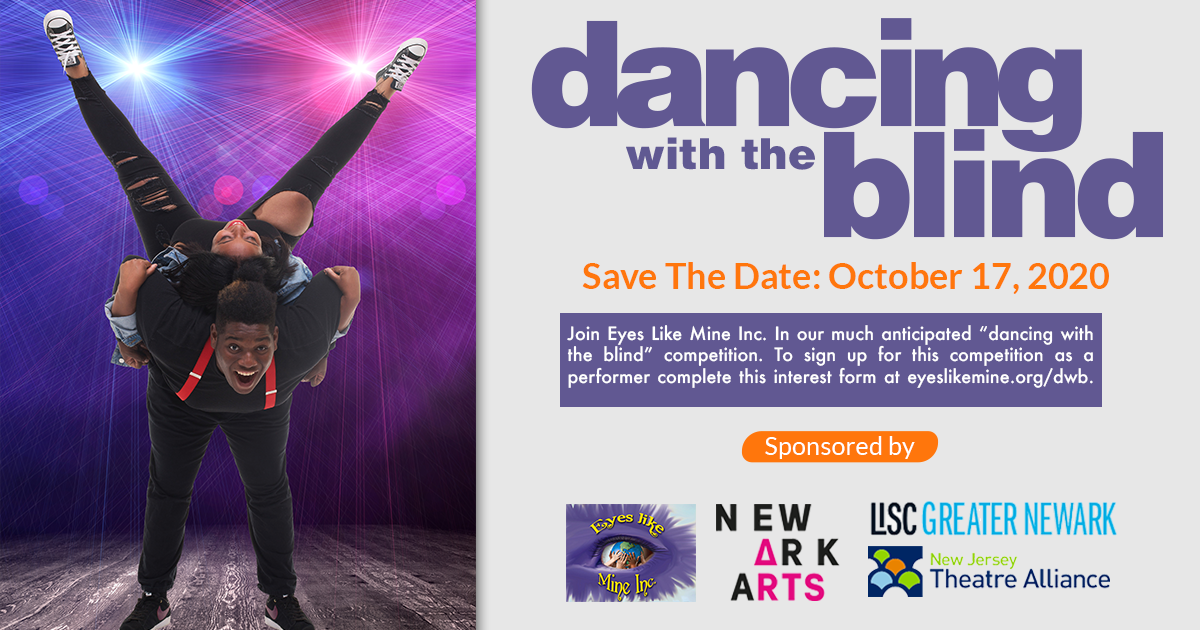 Dancing With The Blind Registration Form
Mission 
To share awareness about the abilities of vision impaired and blind individuals through accessible and inclusive dance performance arts.
About
"Dancing with the blind" is a performance arts program organized by members and supporters of Eyes Like Mine Inc. The program debuted in April of 2016. It is a 4-8 week program which involves fitness and dance training, creativity, and an inclusive accessibility platform through descriptive choreography and movement. "Dancing with the blind" is the Eyes Like Mine Inc. Version of "dancing with the stars". It offers a plateau for people with and without disabilities to express themselves without barriers.
The Culture of "Dancing with the blind"
The culture of this program consists of both an individual who happens to be vision impaired or blind and their sighted partner to produce a routine relative to the genre of music the team selects. Each team must be at least 2 or more with at least 1 sighted partner. The concept of this requirement is to incorporate awareness of the abilities of people who are vision impaired or blind. It also forms an opportunity for their sighted partner to be enlightened by the culture of blindness.
What We Do
At "Dancing with the blind", we welcome interested community members to participate in this program with an initial meet and greet to discuss the layers of
participating in the program. We offer scheduled rehearsal time for the entire group of dancers both sighted and vision impaired to be trained as a group dance routine. We schedule photo shoots, video diaries about the dancers' experience, and most of all an opportunity for two separate communities to unite and build
memorable bonds. Once our program reaches its conclusion we perform in front of an audience in search of the ultimate winning team!